BUY THE
E BOOK AT


BUY THE
PAPERBACK
BOOK AT


AT YOUR LOCAL BOOK SELLER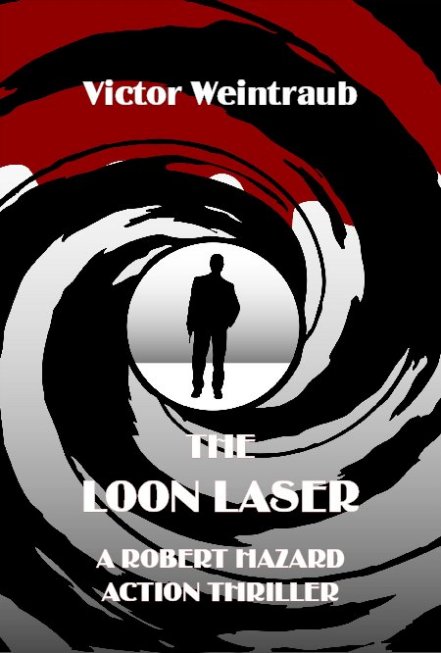 THE LOON LASER
A ROBERT HAZARD ACTION THRILLER
By Victor Weintraub
This spy action thriller is classic fun. Masterfully written, Victor Weintraub, portrays Robert Hazard, Special Agent for the PDF, the President's Discretionary Force, as a human being with a soul and a conscience as well as weaknesses. These are hidden by a strong facade. His friend, companion and lover, Joy Dish, recognizes his need for compassion and support.
The plot and subplot are complex and the action never lets up. From Las Vegas, to Washington, to London, to Shanghai and finally the Arabian Desert, Hazard peruses the evil Doctor Loon and his oil money partners. Hazard thwarts their plans to produce nuclear weapons for terrorists. All the time assassins are after Hazard.
Hazard is a classic action hero. He drinks. He womanizes. He shoots the bad guys. But, beyond the trivial facade, this is also a love story. It is the story of a lonely man who finds something real.
We all want to be Hazard. The closest most of us can come is to experience him in a novel. You will enjoy reading The Loon Laser and the other Robert Hazard novels that will follow.