OCCUPY WE THE PEOPLE DECISION TIME FOR AMERICA
Occupy News Releases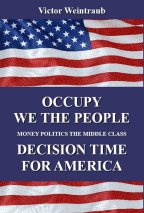 In this book Victor Weintrub documents the events and the economics of what has happened to our country. He explains how low taxes on the wealthy are a tax increase for the middle class and the cause of destruction. He proposes a strongly progressive tax system to correct the past abuses. He shows experience proves that increasing progressive taxes will increase growth and reduce unemployment.

Occupy, the middle class, is protesting the money in politics, the abuse by the big banks, the mortgage and student loan mess and the lack of fairness. They protest destruction of the American Dream and the American way of life. They protest the greed of the wealthy and powerful. This book gives you the facts and the numbers.

THE LOON LASER
A Robert Hazard Action Thriller.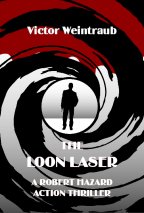 Masterfully written, Victor Weintraub, portrays Robert Hazard, Special Agent for the PDF, the President's Discretionary Force, as a human being with a soul and a conscience as well as weaknesses. These are hidden by a strong facade. His friend, companion and lover, Joy Dish, recognizes his need for compassion and support. The plot and subplot are complex and the action never lets up. From Las Vegas, to Washington, to London, to Shanghai and finally the Arabian Desert, Hazard peruses the evil Doctor Loon and his oil money partners. Hazard thwarts their plans to produce nuclear weapons for terrorists. All the time assassins are after Hazard. Hazard is a classic action hero. He drinks. He womanizes. He shoots the bad guys. But, beyond the trivial facade, this is also a love story.
TRANSITIONS
A coming of age story.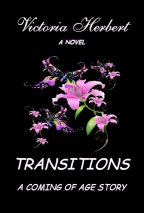 Insightful best describes how Victoria Herbert tells this story of three university women and their journey from adolescence to adulthood.
First there is Sunny, the daughter of a flower child. "I'm just floating," that's how she describes herself. No direction, no plans, promiscuous and no guidance from a mother who is also an adolescent. Next is Angi. The product of a restrictive Catholic School education. Now away from home and open to a new world of ideas. She says, "I don't went to be my mother. I don't want to have a bunch of kids at a young age, stay at home and get fat. I want to make something of my self. Last is Heather. From a dysfunctional family and with an abusive father, she has faced her daemons. She still has difficulty forming relationships and has issues of trust in people. The women are friends through a campus job.
VICTOR WEINTRAUB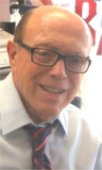 Victor Weintraub is a writer of action thrillers with complex plots. What has gone on in Washington may sound like hard to believe fiction but unfortunately it has really happened. He has a Masters from Columbia University Graduate School of Business. He knows his economics and has almost 50 years of experience in finance. You can depend on what he has written when it comes to economics. After reading OCCUPY you will understand what has happned to our nation.
Victor Weintraub is a master at weaving intricate plots and sub plots. In the Loon Laser he has put together two plots that run simultaneously. In the end they merge to complete a saga that started 80 years and two generations earlier. They combine to explain the quest for nuclear revenge. A fascinating thriller.
We all want to be Hazard. The closest most of us can come is to experience him in a novel. You will enjoy reading The Loon Laser and the other Robert Hazard novels that will follow.
VICTORIA HERBERT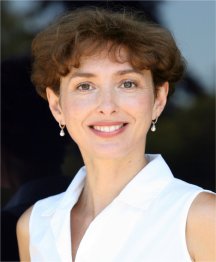 When I write my books I portray the real life experiences of many women. The challenges that we face in today's world. We are not like our mothers. We have careers and families. We are busy and know what is happening in today's world.
In Transitions I bring the reader through each of the woman's challenges. Their joys, their loves and their successes. In the end each becomes their own person as an independent women. This story will lead you to tears of joy and fill your hart with laughter. I hope that you will enjoy Transitions.
NEW BOOKS COMING SOON
THE BANK BAILOUT MOB, A romantic comedy thriller. Five out of work girls get a new career, robbing banks. It's Robin Hood and the Devil.
PEACHES. The story of a middle aged woman who becomes a widow and finds a new romance.
HACKED. The next Robert Hazard Action Thriller.